Spark Math is a one-of-its-kind online math programme
Fun, engaging, and adaptive online math classes that builds math confidence naturally in your child. Our programme utilises animation and technology to help children truly understand — and love — math.

Small class size

Live instruction by qualified teachers

Customised progress reports

Immersive and interactive learning

Student-centric classes

Robust curriculum
Start Building Math Confidence Today!
With interesting interactive teaching materials, we can bring classes alive. With visual teaching, children understand concepts quickly and stay engaged while having fun.
K2
Up to 6 students
40 minutes; two classes a week
5-6 years old
Course content
Live instruction online math, example test questions, learning strategies and competitive math.
Objectives
Improve students' comprehension, creativity and critical thinking. Students can also get a head start on Primary 1 math.
Modules
Basic number understanding and problem solving, word problems, mathematical thinking, geometric shapes and so much more!
Testimonials
Hear from families who have transformed their children's math learning with Spark Math

"Mathematics was never a thing for Enrique but today, not only did he enjoyed himself throughout the 40 minutes class, Enrique shared that the teacher displayed fine patience; explaining every single steps in detail to the class."

"Jayrius had so much fun attending his first online math class with Spark Math from VISPARK! The live teaching by the experienced teacher was engaging and there are interactive games and animation for them to solve their math questions! There is also a smart rewards system to motivate the student throughout the learning journey."

"Ardell's going to primary school next year and being a kiasu mother, I want her to be ahead! We attended the Spark Math class with VISPARK and she truly enjoyed it. I love how learning math can be so fun! The teacher is really kind and helpful. With just a few students in the class, she was able to attend and guide any kid in need effectively."

"Calysta enjoyed her math class because her teacher made the class interactive with interesting math questions. Spark Math helped Calysta build a love of learning math and made mathematics concepts easy by using modern technology with games, providing visuals, getting up and moving, adding cheers, making it relatable and giving star rewards to a happy Calysta."
Download the VISPARK Apps to Attend and Manage your Classes
Student App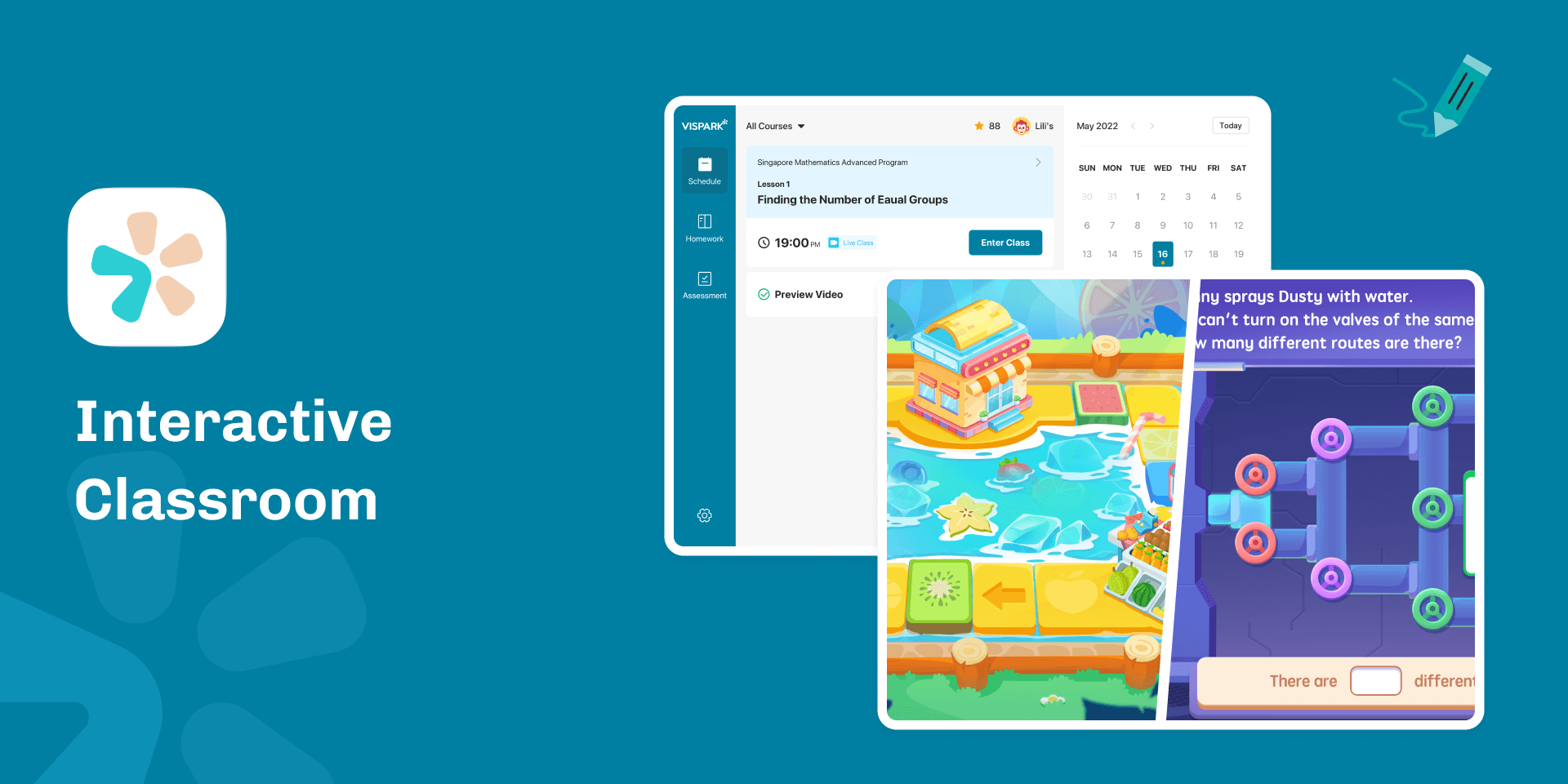 Parent App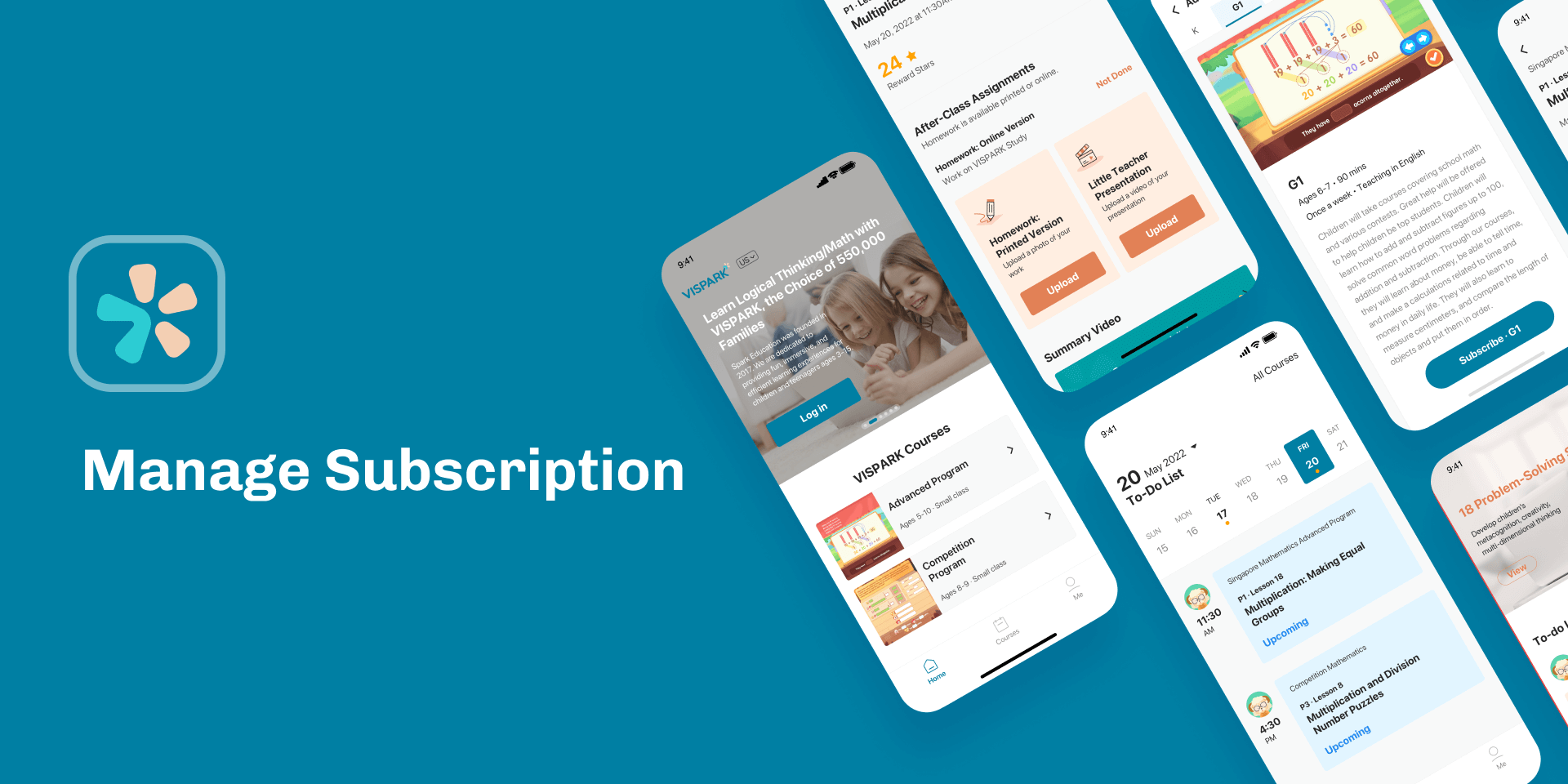 Windows
Requirements
Equipment Requirements: Headphones and a Webcam
Download Speed: Minimum 6.25MB/s
Mac
Requirements
Equipment Requirements: Headphones and a Webcam
Download Speed: Minimum 6.25MB/s
iPad
Requirements
iPad 4, iPad Air, iPad Pro, iPad mini2 or later
Download Speed: Minimum 6.25MB/s
Android
Requirements
Download Speed: Minimum 6.25MB/s