Spark Math Competition Programme
Equip your child with critical skills to solve complex math questions. Our competition programme covers essential concepts and advanced problem-solving techniques that prepare your child to score in math competitions with speed and accuracy.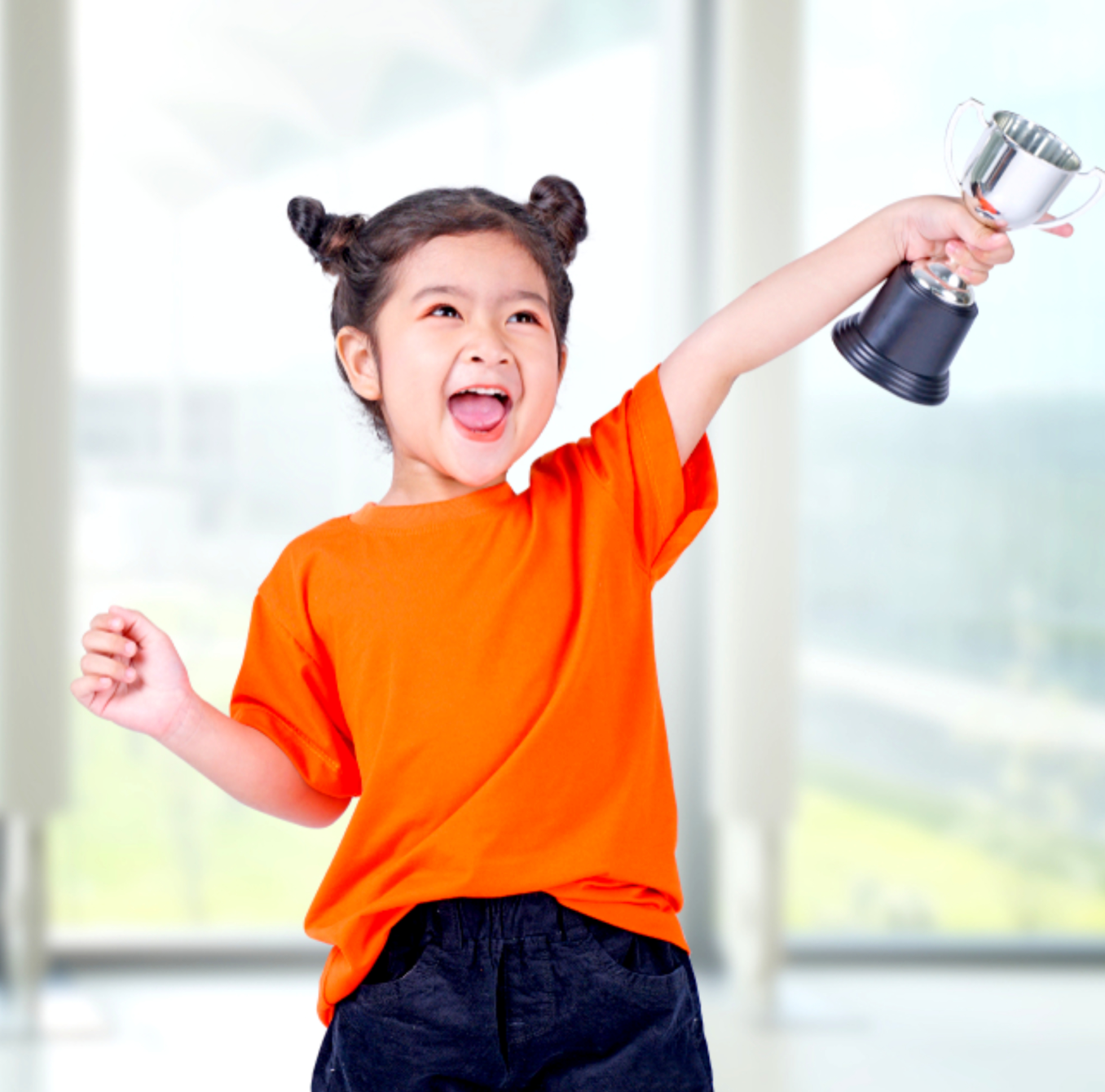 Our Students' Stellar Performance at Math Olympiad Competitions
Math League
84%
Spark Math students' award-winning rate
VS
50%
World average win rate
Math Kangaroo
29%
Spark Math students' award-winning rate
VS
10%
World average Gold Award win rate
AMC
96%
Spark Math students' award-winning rate
VS
60%
World average win rate
Caribou Contests
100%
Spark Math students' award-winning rate
VS
30%
World average win rate
47%
Spark Math students' full score rate
Start on Your Contest Journey!
Competition Math - Level 3
8-9 years old
Class Content
Online math classes,Solving difficult test problems,Test-taking skills,Calculation skills,18 problem-solving skills,12 thinking methods in calculation, geometry, general ability, word problem, and logical reasoning
Objectives
This programme covers a wide range of critical thinking skills and useful strategies for students in an engaging and challenging way. Students will receive in-depth personalised guidance from our expert live teachers and gain exposure through practices for them to enter Math Olympiads and competitions with confidence.
Expand
Modules
Numbers and Operations,Geometry,General Ability,Word Problems,Logical Reasoning
Study Toolkit
Monthly math toolkits delivered to your home. Kits are custom-made to align with your child's personalized lesson plan.
View Full Programme
Why Choose Spark Math Competition Programme?
1
Comprehensive weekly lessons that cover key math concepts and heuristics
2
Personalised learning reports to follow your child's learning progress and identify their strengths and areas of improvement
3
Smart rewards system that helps to motivate your child throughout the learning journey
4
Valuable exposure to questions and practices that help your child excel in academic programmes and math competitions
With a variety of gamified and interactive teaching materials online, the possibilities with Spark Math are endless
Learn more and gain a deeper understanding of math in a stress-free and engaging environment. Our classes feature live online instruction and research-backed learning methods to help students go further and beyond.
Teaching Methods
Our world-renowned Singapore Math curriculum aligns with US Common Core State Standards and uses three core methodologies:
In our classes, our teachers will guide students using this research-backed method. Students will be able to accurately understand the topic, analyse the core of the problem and quickly find solutions to solve the test questions effectively.
Understand the Problem
Understand the topic and analyse the implied information. Ensure that students thoroughly understands the meaning of the questions
Decide on an Approach
Analyse problems and understand the core of the problem. Develop students' mastery of problem solving
Solve the Problem
Focus on arithmetic and reinforce the knowledge of solution steps. Ensure that students avoid losing points on the details of their answers
Check the Solution
Incorporate solutions to the problem and ensure the accuracy of results. Develop checking habits to reduce errors and careless mistakes
Transfer of Learning Teaching Method
We aim to help students develop essential problem-solving skills and teach them to apply their newly learnt skills in new situations. Through this integral learning process, our students will be empowered to become self-directed learners who are confident in mastering math.
An example of how the Constant Total concept can be applied to various situations
The total number of birds remains unchanged after birds fly from one tree to another
The total amount of money remains unchanged after money is shared between two people
The total number of people remains unchanged after friends walk around between two groups, and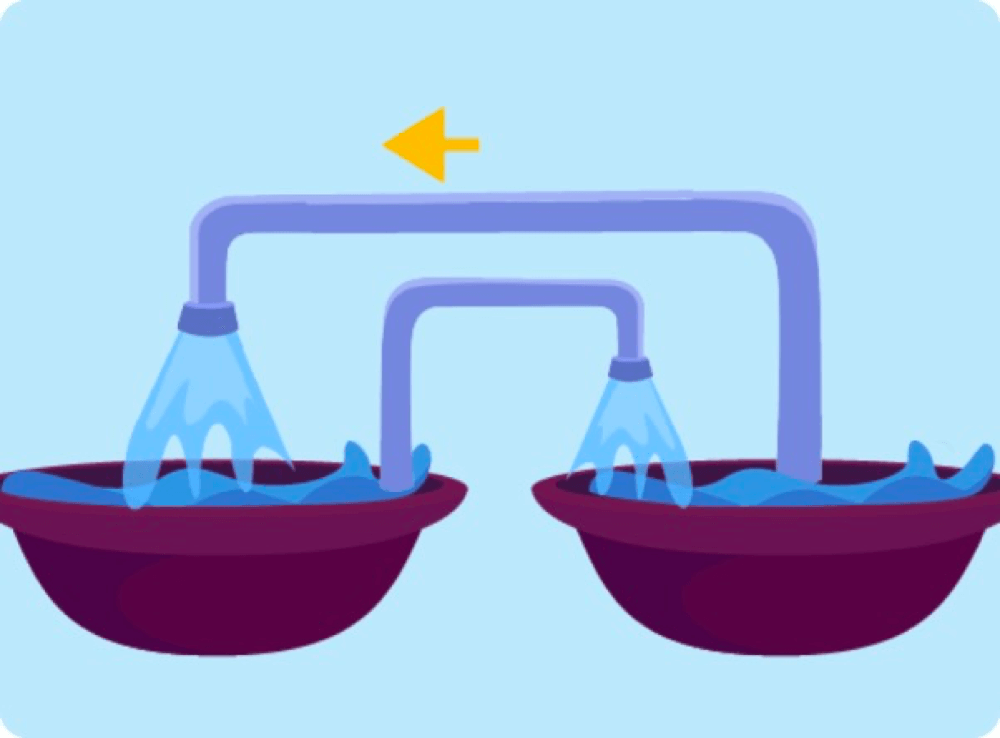 The total volume of water remains unchanged after water flows in and out between two pails
Breaking down the solution into steps
Step 01
Find the invariance
Step 02
Analyze the relationship between the sum and units
Step 04
Infer the value of each unit
Testimonials
Hear from families who have transformed their children's math learning with Spark Math

"Mathematics was never a thing for Enrique but today, not only did he enjoyed himself throughout the 40 minutes class, Enrique shared that the teacher displayed fine patience; explaining every single steps in detail to the class."

"Jayrius had so much fun attending his first online math class with Spark Math from VISPARK! The live teaching by the experienced teacher was engaging and there are interactive games and animation for them to solve their math questions! There is also a smart rewards system to motivate the student throughout the learning journey."

"Ardell's going to primary school next year and being a kiasu mother, I want her to be ahead! We attended the Spark Math class with VISPARK and she truly enjoyed it. I love how learning math can be so fun! The teacher is really kind and helpful. With just a few students in the class, she was able to attend and guide any kid in need effectively."

"Calysta enjoyed her math class because her teacher made the class interactive with interesting math questions. Spark Math helped Calysta build a love of learning math and made mathematics concepts easy by using modern technology with games, providing visuals, getting up and moving, adding cheers, making it relatable and giving star rewards to a happy Calysta."
Download the VISPARK Apps to Attend and Manage your Classes
Student App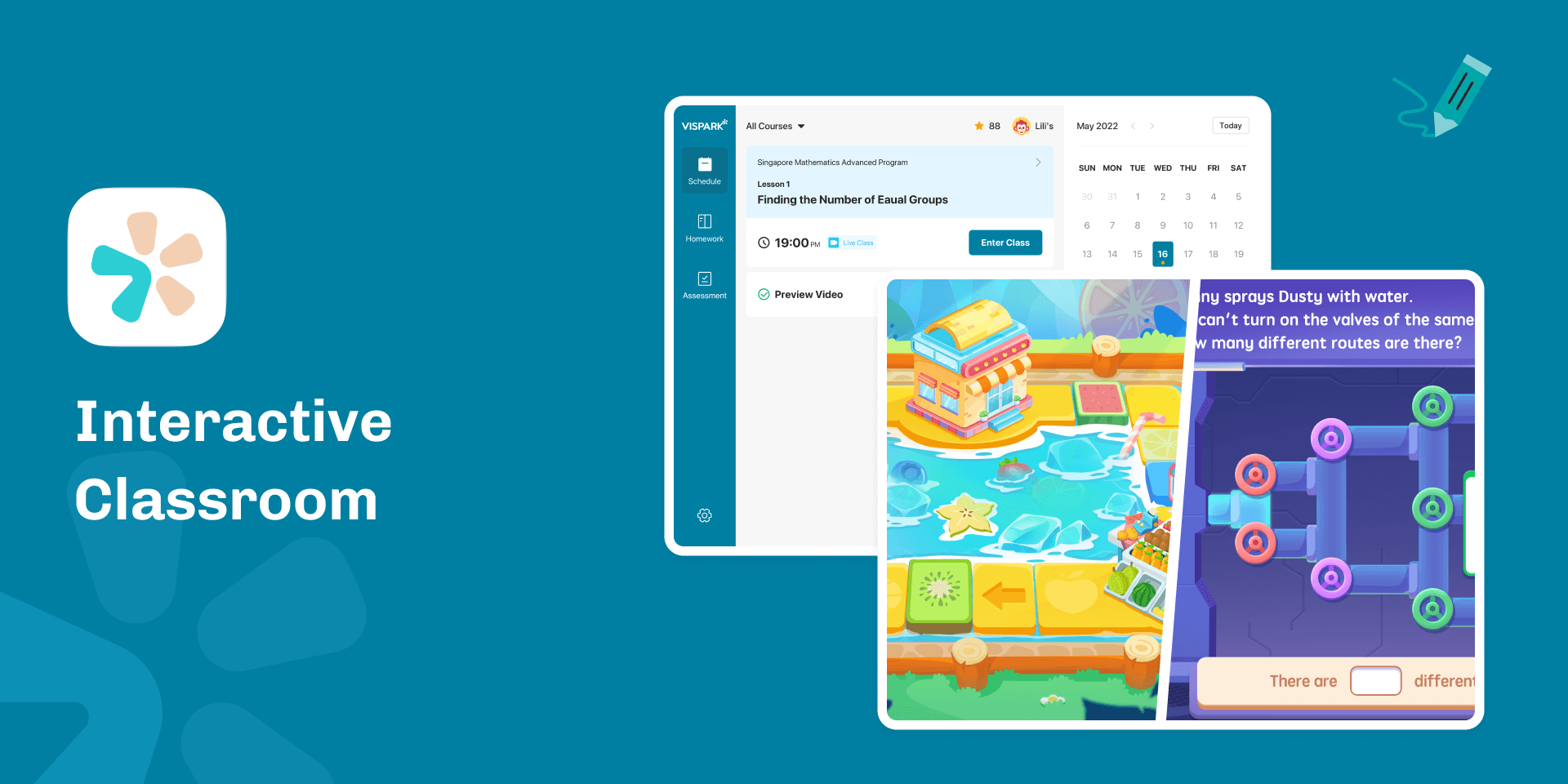 Parent App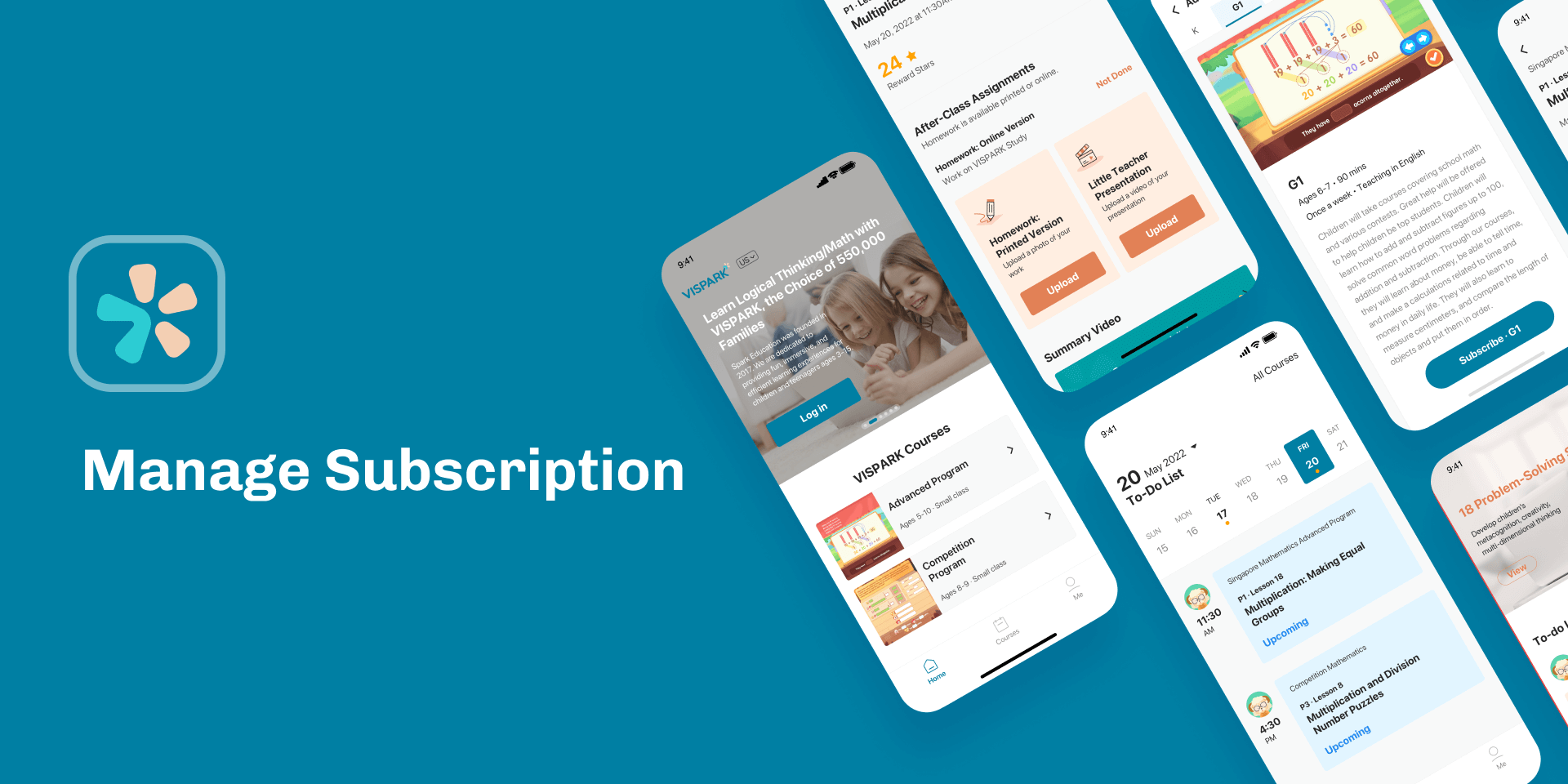 Windows
Requirements
Equipment Requirements: Headphones and a Webcam
Download Speed: Minimum 6.25MB/s
Mac
Requirements
Equipment Requirements: Headphones and a Webcam
Download Speed: Minimum 6.25MB/s
iPad
Requirements
iPad 4, iPad Air, iPad Pro, iPad mini2 or later
Download Speed: Minimum 6.25MB/s
Android
Requirements
Download Speed: Minimum 6.25MB/s